Countdown to Beijing 2022******
by sportswriter Dong Yixing
BEIJING, Oct. 29 (Xinhua) -- 17 is an age old enough for Shaun White to become the first person to win medals in both the Summer and Winter X Games, and for Chloe Kim to become the youngest woman to win an Olympic snowboarding gold medal.
But for Chinese snowboarder Zhang Jiahao, it was the age when he first took up snowboarding. Now 26, Zhang is fighting to stand on the Big Air ramp at the upcoming Beijing 2022 Winter Olympics.
A BAKER
Born in Beijing in 1995, Zhang dreamed of becoming a policeman when he was little. But in fact, he was something of a troublemaker as a boy, playing with video games, his Game Boy, yo-yo, crickets, dragonflies, tadpoles... Anything but studying was Zhang's favorite thing to do.
After graduating from junior high school, Zhang enrolled at a vocational high school for culinary education, following in the footsteps of his father - a baker.
Having tried swimming, basketball and other sports, Zhang fell in love with rollerskating after receiving a pair of skates from his aunt when he was five. It was not until his second year of high school that he was dragged to Nanshan Ski Resort near Beijing by some friends and tried snowboarding for the first time.
Zhang admitted that he was "young and bold" as first - no mask, no helmet, no gloves. But perhaps it was his experience in rollerskating that helped him slide down the hill smoothly. After only two days of practise, Zhang went straight to the jumping hill, adding "I was not afraid at all."
From then on, Zhang has been snowboarding for nine years without taking any breaks longer than one month, except for injuries.
A SNOWBOARDER
At first, Zhang could only go snowboarding at weekends, as he had to work at hotel restaurants during the week. After a rotation of Japanese, Italian and pastry, he opted for the bakery simply because it had only night shifts, allowing him to snowboard during the day.
In his first year of work, Zhang received only 1,200 yuan (about 188 U.S. dollars) per month as an internship subsidy, almost all of which he spent on snowboarding, mobile phone bills and transportation expenses, but he was "really enjoying it and made rapid progress."
In order to hit the slopes as much as possible in his limited time, Zhang neither ate at the resort nor went to the bathroom just to save time for one more run, earning him the nickname of "the snowboard machine."
During his toughest time, Zhang only slept four hours a day as he would go snowboarding for two and a half hours after work in the morning, and then go home to sleep. Then he would wake up, work the night shift at the hotel, and go back to the ski resort after work in the morning.
Zhang participated in his first competition in January 2014. A backflip followed by a 360 earned him ninth place in the Nanshan Open and a contract with his first sponsor. "Very happy," Zhang said. "It just lifted me up and made me more confident. There was an inner force that drove me forward and it was completely different afterwards."
At the end of 2016, Zhang quit his hotel job and relied on several part-time jobs while snowboarding. It was not enough to afford his expenses and he had to rely on family support. But by 2017, he was able to pay for himself.
During these years, Zhang suffered a variety of injuries, including broken hands, a ligament fracture in his right leg, spiral fibula fracture, concussion and collapsed lung, but his love for and faith in the sport kept him going.
"In fact, I never thought of giving up in the first five years of snowboarding," said the 26-year-old. "But later, the pressure became heavier. All the competitions, injuries, and other things made me hesitate, but it was only a fleeting thought."
"I may be talented and hardworking, but it was the faith that made me who I am today."
A DREAMER
As Beijing won the bid for the 2022 Olympic Winter Games, Zhang learned that snowboarders could have a chance to qualify for the Games if they competed in certain international events and achieved a certain level of points and rankings during the Olympic qualifying cycle.
Looking at his daily progress, the thought of competing at Beijing 2022 started to grow in his mind. "I wanted to do my best. For me, it's not about the results, it's all about the process."
"I was not sure what was going to happen at that time," Zhang noted. "I just felt that I was progressing very fast and could have a chance to compete." Zhang has been competing in Canada and Sweden since 2020, hoping to earn enough points to qualify for Beijing 2022.
Zhang had planned to go to South America for competitions in August this year but the COVID-19 pandemic, visa applications and other difficulties got in the way. But fortunately, the competition he had planned to attend was postponed, and he was granted a last-minute entry permit.
As Zhang finally hit the road, a 10-day snowfall ahead of the competition made the trail conditions better, allowing the competition to proceed as scheduled. Zhang won one gold and one bronze in the Big Air and Slopestyle events respectively.
With the points earned in Chile, Zhang now ranks third among all Chinese athletes in the two events on the Olympic provisional quota list.
After many ups and downs, Zhang said he is still happy but less excited than before. At the age of 26, Zhang admitted that he was no longer at his best. But even if there was only a 1 percent chance, he would fight for it. "In Chile, I didn't expect to win at all. Just step by step, one after another."
Zhang will travel to Europe for more competitions as he fights for his Winter Olympic dream. "If you have a passion for something, a dream, you must try. Because right now is your best moment, the youngest version of yourself." Enditem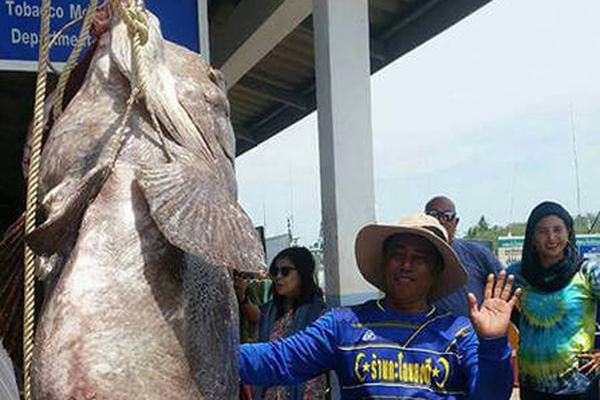 陕西今年将新建改扩建4条高速公路 有序实施30户以上自然村通硬化路******
本报讯(记者谢斌)2022年陕西省交通运输工作会议1月22日举行,会上披露了新一年陕西交通运输领域的重点工作。2022年陕西省交通运输领域将围绕推进西咸一体化发展,编制《西安—咸阳交通设施建设一体化规划》,加速区域交通基础设施互联互通,助力关中平原城市群发展,进一步提升西安国家中心城市对外辐射带动作用。
  确保西安外环高速公路南段、澄城至韦庄、韦庄至罗敷、宁陕至石泉等4个项目年内建成通车。
  新开工建设洛南至河南卢氏、曲江至太乙宫改扩建、马家堡至泾阳、兵马俑专用线改扩建等高速公路。京昆高速蒲城至涝峪口段改扩建等续建项目形成大干良好局面。
  加快推进手机移动信号高速公路沿线全覆盖。提升全省服务区的功能和品质,打造柞水、子午等一批特色、主题服务区。新建4个"司机之家"。加快充电设施网络建设,高速公路服务区充电站覆盖率力争达到70%。
  抓紧完善安康至重庆、延安经榆林至鄂尔多斯等高速铁路项目前期手续,创造条件早开快开。掀起西延、西康、西十等3个约640公里在建高铁项目建设大会战。
  鼓励支持干线路与农村路有效衔接,有序实施30户以上自然村通硬化路、乡镇通三级路。实施公路安全生命防护、危旧桥改造、渡口渡船改造等工程。
  全面铺开建设西安咸阳国际机场三期工程,加快实施航站区、飞行区及配套工程。
来源:三秦都市报
编辑:张佳萌
【福德彩票app下载-首页_Welcome👉👉十年信誉大平台,点击进入👉👉 打造国内最专业最具信赖的彩票平台,为您提供福德彩票app下载-首页_Welcome用户登录全网最精准计划软件,APP下载登陆,强大的竞彩网上推荐!!】
Indonesia volcano erupts again, hampering rescue operations******
Indonesia's Mount Semeru spewed more ash yesterday, hampering the search for survivors as aerial images showed the extent of the devastation unleashed by the volcano's deadly weekend eruption.。
The biggest mountain on the island of Java thundered to life on Saturday, ejecting a mushroom of volcanic ash high into the sky and raining hot mud as thousands of panicked people fled their homes. At least 15 were killed.。
Aerial photos showed entire streets filled with grey volcanic ash and mud, which had swallowed many homes and vehicles, including whole trucks.。
Indonesia's national disaster agency said 27 people were still missing.。
"I'm still hoping my son will be found ... Every time I hear victims have been found, I hope it is my son," said Maskur Suhri of Sumberwuluh village, who was collecting palm tree sap when Semeru erupted.。
"There's a very small chance he survived ... Maybe it's my son's fate, but I still hope he'll be found, even just his body."
Fresh volcanic activity yesterday hampered search efforts, forcing rescue teams to pull out from some areas.。
"There was a small fresh eruption and it could endanger the evacuation teams," said rescue worker Rizal Purnama.。
Dangerous thick plumes of smoke continued to emerge from areas blanketed by the volcanic ash, while rescuers in hardhats tried to dig through the mud to try and find survivors – and recover bodies.。
Their task was made more difficult as the volcanic debris had started to harden. "It's very difficult ... with simple tools," Rizal Purnama said. "It is very likely bodies that have not been found are buried under the hot mudflow."
Other rescuers helped desperate villagers salvage their belongings from wrecked homes.。
Some locals lifted mattresses and furniture on their shoulders while others carried goats in their arms.。
Officials have advised locals not to travel within five kilometers of Semeru's crater, as the nearby air is highly polluted and could affect vulnerable groups.。
Ash from Semeru traveled up to 4 kilometers away after the Saturday eruption, Indonesia's geological agency reported.。
A sand mine company's office in Kampung Renteng village was buried after the eruption, trapping 15 people, according to foreman Hasim, 65, who like many Indonesians goes by one name.。
"There's no news from them. Only one operator was rescued, he's now at the hospital with burns," he said.。
Hasim said he ran home after the eruption. "It was pitch dark," he added. "It was only 3pm but it looked like night."
Rescue officials said some were buried inside their vehicles, with no time to escape.。
Those who managed to find shelter recounted the horror after the eruption.。
Suwarti Ningsi and her daughter were trapped for five hours at home after the eruption.。
"I couldn't see anything, it was just like at night. Everybody was panicking," said the 42-year-old. "I could only pray ... for me and my daughter to be saved."
Rain is forecast for the area, which could further hinder rescue work.。
Semeru's last major eruption was in December 2020, which also forced thousands to flee and wrecked villages.。
Indonesia sits on the Pacific Ring of Fire, where the meeting of continental plates causes high volcanic and seismic activity, and the country has nearly 130 active volcanoes.。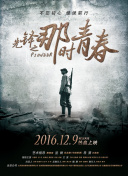 Powerful storm drenches burn******
A powerful storm barreled toward Southern California after flooding highways, toppling trees and causing mud flows in areas burned bare by recent fires across the northern part of the US state.
Drenching showers and strong winds accompanied the weekend's arrival of an atmospheric river – a long and wide plume of moisture pulled in from the Pacific Ocean. The National Weather Service's Sacramento office warned of "potentially historic rain."
Flooding was reported across the San Francisco Bay Area, closing streets in Berkeley, inundating Oakland's Bay Bridge toll plaza and overflowing rivers in Napa and Sonoma counties. Power poles were downed and tens of thousands of people in the North Bay were without electricity.
By Sunday morning, Mount Tamalpais just north of San Francisco had recorded 15 centimeters of rainfall in the previous 12 hours, the weather service said.
About 240 kilometers to the north, the California Highway Patrol closed a stretch of State Route 70 in Butte and Plumas counties because of landslides in the massive Dixie Fire burn scar.
"We have already had several collisions this morning for vehicles hydroplaning, numerous trees falling, and several roadways that are experiencing flooding," the highway patrol's office in Oroville tweeted on Sunday. "If you can stay home today, please do. If you are out on the roads, please use extreme caution."
The same storm system also slammed Oregon and Washington state, causing power outages affecting tens of thousands of people. Two people were killed when a tree fell on a vehicle in the greater Seattle area. Eastside Fire & Rescue responded to the scene of the fatalities near Preston, Washington, which is about 32km east of Seattle.
In California's Colusa and Yolo counties, state highways 16 and 20 were shut due to mudslides, the state Department of Transportation said.
Burn areas remain a concern, as land devoid of vegetation can't soak up heavy rainfall as quickly, increasing the likelihood of flash flooding.
"If you are in the vicinity of a recent burn scar and haven't already, prepare now for likely debris flows," the Sacramento weather service tweeted.
学员报案称被知名电视主持人马丁诈骗 已立案侦查
1.军事科学院妥善解决子女入园问题获点赞
2.最高30万!航空安全举报奖励办法印发
3.北京57家公立医疗机构核酸检测预约电话公布
4.武警福建总队"文艺轻骑队"到定点扶贫村慰问演出记事