Feature: Chinese basketball player hoping for no regrets ahead of Australian debut******
CANBERRA, Oct. 27 (Xinhua) -- Although he arrived in Australia more than 10 days ago, basketball player Liu Chuanxing has yet to see the country where he will spend the next two years.
Currently sequestered in hotel quarantine, he has a simple daily routine: sleeping, eating and exercising.
"Australia is a new starting point for me," said Liu, who signed a two-year deal with the Brisbane Bullets of Australia's National Basketball League (NBL) in September. "I will do my best and leave no regrets in my career."
This is the first time that Liu has played for a club outside China. At 2.25 meters tall, he will be the tallest player in NBL history, according the Brisbane Bullets' website.
Dubbed "Big Liu", he previously played for the Qingdao Eagles in the Chinese Basketball Association (CBA) in 2018, averaging 9.7 points and 8.3 rebounds. Selected to play in the 2021 CBA All-Star Game, he is also a member of the Chinese national team.
Looking into the future, however, he expects more.
"I know that I'm lacking many things in my game to play at a higher level and I want to use this season and every practise to get better and be able to help China win games in FIBA competitions."
In a recent interview with Xinhua, Liu said that the Brisbane Bullets had given him lots of help.
"They cared about my life here and the coach, the general manager and the NBL chairman all sent their regards after my arrival," he said.
Most importantly, the club sent some equipment to his quarantine hotel in Melbourne to help him continue with his training program.
Liu wakes up early in the morning, usually at 6am, and begins training.
Indoor space is limited, so he uses an elastic rope and a portable water bag for strength exercises.
While his quarantine ends on Thursday and he is eager to "breathe the air" outside, Liu has a longer-term task: learning English.
He said his English is just basic at the moment. For communication, the club has found him an interpreter, and he himself is making efforts to improve his language skill.
Discussing why he chose the NBL, Liu said that the league was generally thought of as "of high level with fierce confrontations", which was what he needed.
"I have shortcomings in terms of physical confrontation," he said. "And in terms of technique and awareness, I definitely need to improve."
"This is a very good opportunity for me," Liu added. "I will try my best to learn and transform what I learn to my advantage."
Asked if he had plans to play in the NBA, which is the dream of many basketball players, Liu appeared pragmatic.
"What I am focusing on is the present, and on working hard now in Australia," he said. "I will start with defense and rebounds, contributing as much as I can to the club."
Liu's compatriot Zhou Qi has also arrived in Australia, signing a two-year deal with South East Melbourne Phoenix, and Liu said he was looking forward to facing Zhou. "He also encouraged me to work hard." Enditem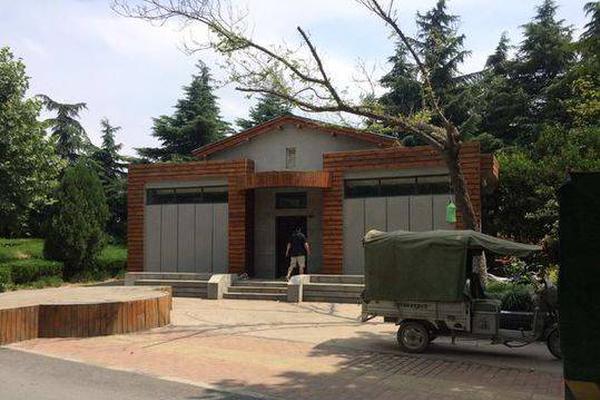 Chinese mainland Olympians share experiences, insights with HK compatriots******
HONG KONG, Dec. 5 (Xinhua) -- During their three-day visit in the Hong Kong Special Administrative Region (HKSAR), a delegation of Chinese mainland Olympians has attended a variety of activities such as performances and presentations and shared their feelings and thoughts with the press.。
Table tennis Grand Slam winner Ma Long told reporters on Saturday that he felt the passion of Hong Kong compatriots during his visit here.。
Ma was part of the delegation to Hong Kong after the 2016 Rio Olympics. And during his visit to Hong Kong this time, Ma said the support was as strong as ever.。
"As an athlete, I still want to promote sports, not only to promote table tennis, but also to encourage people to love sports," he said.。
He said although the Games were delayed for a year due to the COVID-19 pandemic, the friendship is still very deep. "We can feel the enthusiasm and support from all of you. Wherever we are, we are greeted by warm-hearted citizens, which is very heartwarming," he said.。
Olympic shot put champion Gong Lijiao told reporters that this is her third visit to Hong Kong, having previously spent time at the Hong Kong Polytechnic University for rehabilitation and another time competing.。
Although she is 32 years old, Gong said she still dreams of participating in the 2024 Paris Olympic Games.。
"The next Olympics is three years away, it is not a very long time. But for someone who is more than 30 years old with an injury, there are challenges," she said, showing her determination that she is willing to accept the challenge and prove once again that China women's shot put is top in the world.。
Sun Yiwen, who won China's first Olympic gold medal in women's individual epee fencing, said the interaction with the Hong Kong athletes was very meaningful.。
Recalling the Tokyo Olympics, Sun said she felt very proud when she remembered the national flag being raised and the national anthem being played in the stadium.。
Next, she will focus on the Paris Olympic Games. "The medals of the Paris Olympic Games have a special sense of design, and I am very looking forward to it," she added.。
China's sprint icon Su Bingtian said every athlete will pursue his or her dreams and become stronger and stronger.。
At Tokyo 2020, Su became the first Chinese to qualify for the Olympic men's 100m final, setting an Asian record of 9.83 seconds in the semifinals.。
Su said he thinks it is going to be very difficult for him to break his record, which ranks 14th fastest in history. But he expressed his belief that he wants to continue to persist and make breakthroughs in other aspects.。
Su, also an associate professor at Jinan University, said he hopes to play a role in the development of sports in Hong Kong in the future.。
The visit, as the latest part of "The Spirit of the Times Shines upon Hong Kong" activity series, is organized by the HKSAR government, China's State General Administration of Sport, and the Liaison Office of the Central People's Government in the HKSAR, with the aims to further enhance humanistic exchanges between Chinese mainland and Hong Kong. Enditem。
【冠军彩票app下载👉👉十年信誉大平台,点击进入👉👉 打造国内最专业最具信赖的彩票平台,为您提供冠军彩票app下载用户登录全网最精准计划软件,APP下载登陆,强大的竞彩网上推荐!!】
President of the World Curling Federation: Beijing will do an excellent job******
BEIJING, Oct. 26 (Xinhua) -- Asked for wishes to China on the 100-day countdown to the Beijing Winter Olympics, President of the World Curling Federation Kate Caithness recalled the golden memories of 2008, saying "Beijing will do an excellent job, 100 days can't wait."
Thirteen years ago when she served on the Paralympic Games Committee, Caithness used to present flowers to medalists in Water Cube, which was famous for witnessing Michael Phelps' eight-golds feat.
Now the swimming pool was shifted into an ice pitch to hold the 2021 World Wheelchair Curling Championship and the upcoming Beijing Winter Olympics and Paralympics, by which Caithness was amazed.
"I was very impressed with the layout of the field of play, more impressed with the screen that they changed. The technology has been done with this and have done an excellent job," Caithness said.
The screen impressing the president is one of the high-tech products introduced by the technology group of the arena, it sticks on the wall and is perpendicular to the curling pitch with 170 square meters in size, presenting the situation of four homes and painting curling's track in time.
When she was asked to describe Beijing 2022 with two words, Caithness listed "safe" first to wish all the people involved in next year good health. She stressed the dominant importance of safety in particular and sincerely appreciated the pandemic prevention efforts organized by the host.
"To be fair, we must make sure that we're in a safe environment and this is very special," Caithness said. "At the end of the day, our athletes have to focus on their performance, and by feeling safe in the environment, they can then focus on the games and their performance within the games."
"So far this is working very well. From the travel to Beijing and once we've arrived in Beijing there was an excellent job."
Having heart-to-heart empathy in wheelchair-curdling athletes, Caithness secondly proposed "ability" as a reminder to audiences that "what we are witnessing is these athletes who are on wheelchairs playing our sport. The sport is played from people in wheelchairs, not wheelchair curling adapted to people with disability."
As the first female president of the World Curling Federation and an Olympic Winter Sports Federation, Caithness believed the IOC officials would be delighted to see all the facilities in every sport around Beijing. She didn't hide her pride in presenting flowers to curling athletes again at Beijing 2022.
"I will present once more flowers or whatever the organizing committee decided to give apart from the medals I will be presenting again," Caithness said, "and it's curling, very very special to me." Enditem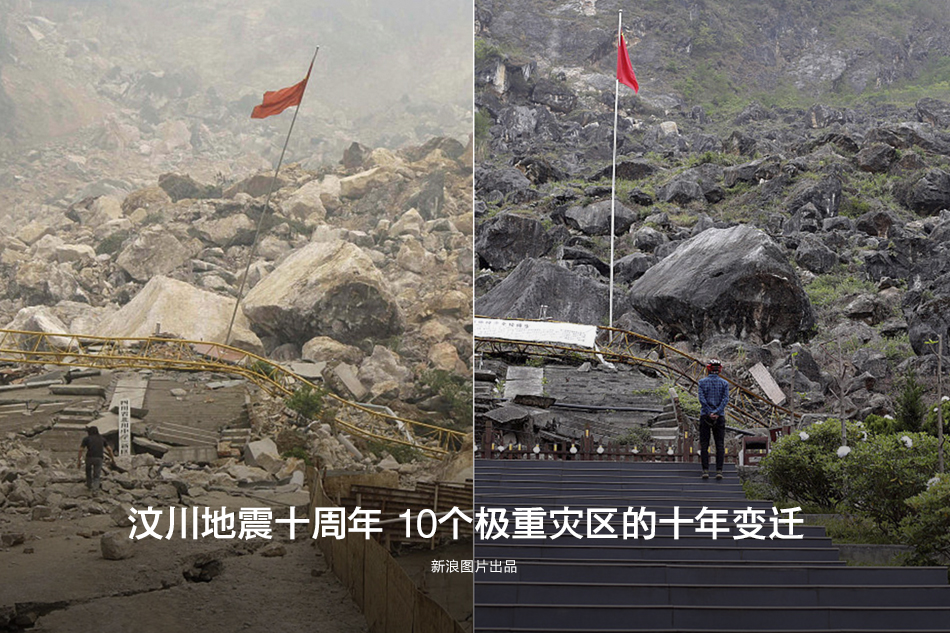 China, U.K. further extend currency swap deal******
BEIJING, Nov. 12 (Xinhua) -- China's central bank on Friday said that it has re-extended a bilateral currency swap scheme agreement with the Bank of England.。
The deal has a scale of 350 billion yuan (about 54.63 billion U.S. dollars), or 40 billion pounds. It will be valid for five years and can be further extended with mutual consent, according to a statement from the People's Bank of China (PBOC).。
The PBOC said the extension would help deepen the monetary and financial cooperation between the two countries and safeguard financial stability.。
A currency swap sees two parties agree to exchange a certain amount of foreign currency at a pre-determined rate, protecting against fluctuations. Enditem。
古典闷骚,安德烈-米勒是怎么打球的?
1.S妈含沙射影汪小菲,夸赞新女婿具俊晔性格稳定
2.俄军最新战斗机器狗竟直接拿中国民用版改的
3.女子路遇开自己丈夫汽车的女子后将其殴打 警方通报
4.两部门向8省区拨付2亿元支持受灾地区抗旱救灾