Feature: Young Indonesians eager to pursue career as badminton player******
by Dames Alexander Sinaga, Wang Aona
JAKARTA, Oct. 28 (Xinhua) -- Thirteen-year-old Muhammad Zylan Febrian is fighting tooth and nail to realize his dream of playing badminton for Indonesia in world arena in the future.
For more than four years, Febrian has been playing badminton routinely with a lot of trainings and intra-and-inter-regional matches, in the hope that he would enter Indonesia's national badminton team.
Badminton is a sport widely favored in Indonesia. Clubs and academies for badminton fans can be found in all regions of the Southeast Asian country, and matches are also held routinely in the world's fourth-most populous country.
Febrian has planned to become a badminton player after joining a club located in the eastern part of the national capital Jakarta in 2018, when Indonesia hosted the 18th Asian Games, in which Febrian's favorite national athlete Anthony Sinisuka Ginting helped the Indonesian team win the silver medal in the men's team event.
"My father enthusiastically watched the games on TV, and he soon registered me for a club afterwards so that I could get trained to become an athlete," he told Xinhua during a recent evening training in Jakarta.
Febrian is currently being trained three days a week at PB Raya badminton club, which was jointly founded by Achmad Rivai, a former national shuttler, and his two friends in 2013. He also conducts routine self-trainings at home in the southern part of Jakarta.
"The sports center is about 30 minutes away from home. My parents always take me here and watch me practicing," he said. "Managing my own time is a challenge," said Febrian, who is also a junior high school student.
Despite no wins for him in all formal matches he has gone through so far, Febrian always tells himself to keep up his strength training. He was once down in the mouth when he lost in his first inter-regional tournament in West Java province in 2019.
"It was intense and I was really nervous at that time. But I won't give up," he said. "Wish me going international and playing in matches in China someday," said Febrian, who idolizes China's retired badminton player Lin Dan.
Another junior badminton player at PB Raya, Cheisha Regustine Irmawati, also hopes to become a national athlete although she is aware she does not have a good chance of success.
The 16-year-old had been in some clubs for more than two years before joining PB Raya in February.
Her coach Ndaru Abrianto, a co-founder of the club, explained that big clubs in Indonesia tend to recruit players in their middle childhood.
"The competition within the circle of professional badminton players in Indonesia is getting much tighter now. Some even start playing at as early as six years old," Abrianto said, adding that some young players choose to take homeschool education in a bid to have more time for practices and trainings.
"Now, I just want to improve my techniques," said Irmawati, who idolizes Kevin Sanjaya Sukamuljo, an Indonesian badminton player currently ranked world No. 1 in the men's doubles by the Badminton World Federation.
The PB Raya club has seen an increase in its membership after Greysia Polii and Apriyani Rahayu won their first ever Olympic gold in badminton women's doubles in Tokyo this summer.
"The number of members in our club, which was previously about 20, has increased to 60 within one month," said Abrianto.
"Parents registered their kids here, because their kids want to be like their idols," he added.
Rivai explained that the enthusiasm for badminton in Indonesia, home to some 270 million people, is huge as more people are getting aware that Indonesia has made achievements in prestigious badminton competitions, such as Thomas Cup and Uber Cup, and world championships.
"These have made kids nowadays motivated to become athletes," he said.
Rivai mentioned that PB Raya, as a medium-sized club, is aiming to deliver more and more qualified players to be recruited by the national team or big clubs.
He is grateful to the Indonesian government, the Badminton Association of Indonesia (PBSI) and major badminton clubs, like PB Djarum, who have provided support to smaller clubs and have been actively seeking new talented players nationwide through competitions they organize.
"It is important to keep preparing potential successors of the senior and junior athletes so that we can keep team Indonesia at the highest podium," he said. Enditem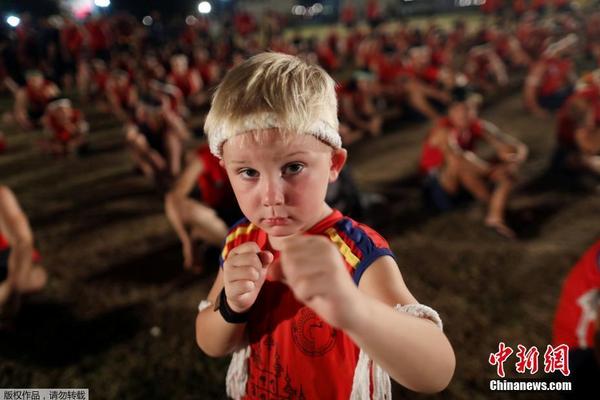 方红卫检查社区常态化疫情防控措施落实情况******
  1月27日,省委常委、市委书记方红卫到未央区红旗社区、兴隆苑社区和经开区凤城九号小区检查社区常态化疫情防控措施落实情况,看望社区工作者、志愿者、包抓下沉干部等一线工作人员。
  红旗社区在本轮疫情中出现过阳性病例,曾被列为封控区。方红卫在小区门口检查扫码、测温、来返人员信息采集等措施落实情况,走进社区服务中心查看楼长、单元长底册和疫情防控工作台账,向社区管理人员询问常态化工作机制运行情况。他强调,要坚持解封不解防,引导群众增强自我防护意识,严格落实各项常态化防控措施,保障好群众日常生活,尽量减少人员流动。
  在凤城九号小区物业管理办公室,方红卫查阅了住户摸底排查表,询问楼长、单元长管理机制建立运转情况,叮嘱工作人员要掌握每栋楼、每户居民的基本情况,做到底数清、情况明。他强调,要做好下沉干部撤离后的后续衔接,确保工作不出现断档、真空,社区和物业要真正把责任负起来,把疫情防控做精细做到位。
  在兴隆苑社区,方红卫看到志愿者、包抓下沉干部仍然坚守在防疫一线,他向大家的辛勤付出表示感谢,嘱咐大家注意防寒保暖、做好个人防护,继续发挥好基层党组织战斗堡垒和党员先锋模范作用。
  方红卫在检查中强调,要清醒认识到生产生活秩序恢复后疫情防控的压力依然很大,必须始终绷紧思想之弦,坚持把疫情防控融入日常生活,自觉把各项常态化防控措施落实落细落到位,不断巩固拓展来之不易的疫情防控成果。要切实把基层动员体系和常态化管理制度健全起来,充分发挥好楼长、单元长等基层力量在平急结合机制中的关键作用,确保遇急不慌、反应快速、处置高效,坚决筑牢疫情防控的严密防线。
来源:西安晚报
编辑:黎博恩
【网上购彩-首页👉👉十年信誉大平台,点击进入👉👉 打造国内最专业最具信赖的彩票平台,为您提供网上购彩-首页用户登录全网最精准计划软件,APP下载登陆,强大的竞彩网上推荐!!】
Asian stars shine on last day of ISU WC Speed Skating in Norway******
COPENHAGEN, Nov. 21 (Xinhua) -- The third and final day of action from the International Skating Union (ISU) World Cup for speed skating saw Asian skaters winning all the four gold medals on offer in the Sormarka Arena in Stavanger of Norway on Sunday.。
In the men's 1,500m Men's Division A event, Poland silver medalist Ning Zhongyan roared past the finish line to win in one minute 45.167 seconds on Sunday, in a performance that assured gold for China in Norway.。
Joey Mantia of the United States won silver and South Korean Kim Minseok took bronze in a field of 20 competitors.。
In the first of the medal events, Japan's Tatsuya Shinhama edged Saturday's 500m gold medalist, Laurent Dubreuil of Canada to clinch the title in the last group race.。
Dubreuil produced an improved time on his gold medal performance from Saturday but it was not enough to win gold on Sunday as the Japanese speed skater pipped the Canadian by "a toe" to the finish line with the day's best time in 34.578 seconds.。
The bronze went to Artem Arefyev with a time of 34.671. The Russian also took silver at the same distance yesterday.。
Japan once again won gold in the next event, the second Women's 500m Division A final, where the nimble Nao Kodaira of Japan, the track record holder at 500m, won gold, overcoming the final challenge of yesterday's gold medallist Erin Jackson, with 37.523.。
The American, already the winner of three gold medals this season, looked formidable, clad in black, and was fast but failed to win despite knowing the target she had to beat before she took to the ice in the final rally.。
In the end, Jackson could only secure a silver medal with Russia's Angelina Golikova producing another sterling performance to earn a bronze in 37.712.。
Japan's Miho Takag and Ayano Sato secured gold and bronze medal respectively in the final medal event of the day, the 1,500m Women Division A race.。
Ireen Wust of the Netherlands came in second.。
The result came after an expected medal challenge from Brittany Bowe never materialized. A mistake made while turning meant the American champion skater lost momentum and managed only to achieve a seventh-place finish. Han Mei, the only Chinese representative in the race of 20 competitors, despite a spirited performance, finished 11th in 1:58.149.。
ISU World Cup Speed Skating season will continue and be held in Salt Lake City of the United States from Dec.3 to Dec.5, 2021. Enditem。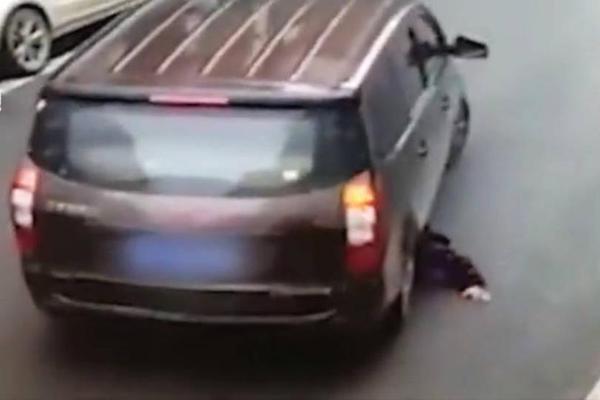 War epic "The Battle at Lake Changjin" stays atop Chinese box office******
BEIJING, Oct. 20 (Xinhua) -- War epic film "The Battle at Lake Changjin" continued leading the Chinese mainland box office on Tuesday, figures from the China Movie Data Information Network showed on Wednesday.
With a daily revenue of 45.12 million yuan (about 7 million U.S. dollars), the film saw its total box office sales surpass 5 billion yuan on Tuesday after 20 days of screening.
Another film of patriotic theme, "My Country, My Parents," stayed second on the chart, finishing the day with 10.29 million yuan and bringing its total revenue close to 1.37 billion yuan.
In third place was domestic comedy thriller "Knock Knock," which pocketed 1.32 million yuan in presale. The film is scheduled to hit cinema screens on Friday. Enditem
退役军人事务部协同社会力量关爱老兵
1.老照片:美军士兵炸毁萨达姆的豪车
2."死守阵地,决不能后退一寸"——记抗美援朝老兵黄忠茂
3.5+2设计 | 4A广告创意工作室
4.世界机器人大会倒计时 人形机器人专区将首发亮相